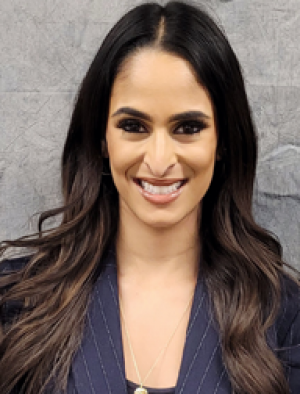 Allahanh graduated with Honours from the University of Windsor Faculty of
Law in 2020.
Prior to law school, Allahnah completed her undergraduate studies at
Western University with an Honours Specialization in Feminist Studies. She
continued to further her passion for equity throughout her studies,
volunteering actively with Pro Bono Students Canada to facilitate
discussions on mitigating sexual violence and educating the local community
on the importance of informed consent. Allahnah was also the recipient of
the Jean Teillet Access to Justice Award.
Prior to summering and articling, Allahnah travelled to Nairobi, Kenya. She
worked as a legal intern to advise government and non-government agencies on
how to adhere to the newly implemented Constitution. During her internship,
she co-authored a report concerning the participation of ethnic minorities
and marginalized communities in Kenyan governance, which was later
published.
Allahnah articled at a prominent civil litigation firm in Toronto, where
she primarily practiced personal injury, municipal and class action law.
Following her call to the bar in July of 2021, she decided to dedicate her
career to exclusively personal injury work at Sokoloff Lawyers.
In her spare time, Allahnah is passionate about leading a healthy
lifestyle. She enjoys fitness classes, taking hikes out of the City, and
cooking nutrition focused recipes for her loved ones.